Learn the Keys to Successful Data-Driven Member Onboarding
Did you know you can instill loyalty as soon as members join the credit union?
Implementing an effective, seamless and automated "Member Onboarding Engine" is a key element to developing a long-time loyal member. A well-onboarded member has shown much better performance and loyalty than others.
We have observed that most credit unions have a traditional and fragmented onboarding process. However, the process's full potential can only be realized when it is structured, data-driven and tracked. As credit unions strive to innovate, they need to cover and capture all the aspects of the member life cycle with the right technology while leveraging available data analytics.
Please join CU Rise and OnApproach (now a part of Trellance) to walk through the automated and machine learning-backed cutting edge onboarding solution for OnApproach M360 Enterprise.
During the webinar, you'll learn:
First step of the member life cycle

Importance of onboarding

Shortfalls of traditional onboarding processes

Onboarding on the "Go" with OnApproach M360 Enterprise

Implementation of data-driven onboarding
Featuring: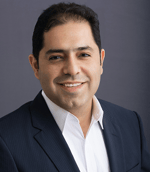 Karan Bhalla
CEO
CU Rise Analytics
Karan, CEO of CU Rise Analytics, brings with him almost two decades of financial services and data analytics experience. After having worked & consulted at multiple leading corporations such as Capital One, AmEx, BT and Fannie Mae; for the last 6 years Karan has shifted his focus towards helping mid & small financial institutions that urgently need to leverage data science to compete with their much larger competitors. He has deep subject matter expertise and has spoken at many occasions including Culytics, Co-op's Summit, Predictive Analytics World, Western Independent Bankers, NWCUA, CCUL's Reach, to name a few. Prior to CU Rise, Karan was the Managing Director at IQR (now EXL) where he was instrumental in leading their teams, expand their expertise and building businesses in numerous market segments. He is a MIS and Accounting graduate and has an MBA in Finance from the University of Maryland. When not working, Karan can often be found outdoors spending time with his sons.

About CU Rise Analytics
CU Rise Analytics is a Virginia based global CUSO that was started with the sole mission of helping credit unions better understand, serve and support their members in the most effective & efficient manner. To do this credit unions need to be able to consolidate internal and external data, understand this data and then act on it in a way that benefits not only the credit union's bottom-line but also the end consumer, their member.
The CU Rise team has supported numerous credit unions in the past by developing strategies and driving towards ROI positive actions. Starting all the way from members joining the institution to retaining them, credit unions can influence the member behavior and build lifelong loyalty.
CU Rise's service offering centers around data science and innovation. CU Rise's core competencies are Data Analytics, Predictive Modelling, Business Intelligence & Technology services.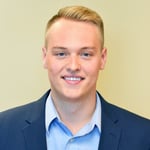 Austin Wentzlaff
Sr. National Sales Executive
Trellance
Austin J. Wentzlaff joined OnApproach in 2013 as a Business Development Analyst and is now Sr. National Sales Executive at Trellance. He is responsible for developing marketing strategies, driving prospects to contract award, building and maintaining high-level relationships with current and prospective clients and strategic partners, and elaborating business development plans that support business growth. Austin is an alumnus of Gustavus Adolphus College in Saint Peter, MN. He graduated Gustavus Adolphus College with a B.A. in Financial Economics.
Austin writes extensively on the topics of Big Data & Analytics, and Financial Technology (Fintech) for both the OnApproach company blog and other industry trade publications, such as CUInsight.
About OnApproach
OnApproach is the only CUSO dedicated to credit union success through a collaborative analytics ecosystem. By providing a secure and frictionless experience, OnApproach empowers credit unions to take full control of industry data. We exist to serve the credit union movement with technology and expertise required for the digital transformation of the industry business model. OnApproach's collaborative ecosystem enables communities of users, data scientists, and application developers focused on analytics innovation.
About Trellance
With over 30 years of experience in the payments industry and partnering with credit unions, Trellance continues to work towards ensuring that all those served by financial service cooperatives have access to exceptional data-driven products and services, while maintaining our commitment to foster growth. Being processor-neutral allows us to offer unbiased guidance and set us apart from our competitors.