Financial Transformation & Automation at Credit Unions:
How Performance Management and a Data Warehouse Can Help You Navigate through Mergers and Acquisitions and Core System Renovations
Register for the webinar to learn how credit unions are using the BankBI performance application to leverage their data in the OnApproach M360 data warehouse whilst going through mergers and acquisitions or core banking renovations. Learn how a flexible performance management solution can provide consistent and enhanced reporting and decision making capability to credit unions whilst underlying systems and charts of accounts are changing. Aimed at CEO, CFO and CIO management teams understand how BI and performance management can de-risk the process with a start-early value proposition.
Graham Goble will:
Outline the power of partner eco systems, cloud platformication and open APIs

Show how change can be managed by flexible performance management solutions

Show via case studies how existing customers are addressing the problems
Featuring: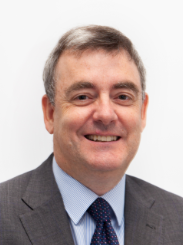 Graham Goble, CEO/Founder, BankBI
Graham Goble is CEO and Founder of BankBI Ltd. BankBI is software as a service (SaaS) company based in the UK specialising in performance management solutions for banks, credit unions and the micro finance industry. BankBI provides a cloud based architecture for implementing a financial and banking performance management solution delivering pre-built dashboards and reports to mobile devices and the desktop. Via the cloud model more than 60 financial institutions now rely on BankBI in over 40 countries. Prior to founding BankBI, Graham was Product Director at a leading core banking vendor responsible for Business Intelligence. Graham also has over fifteen years' experience of working as a CIO in international banks based in London, UK.