Schedule a Credit Union Budgeting Consultation.
In 2017, it is too late for credit unions to be ignoring or waiting on data analytics. You've heard the horror stories about disruption of other industries, but the credit union movement has an opportunity to emerge successfully in the age of digital transformation. As the only CUSO dedicated to analytics for credit unions, we are here to help with the transition into a truly data-driven organization. Step 1 is simply preparing and budgeting for your analytics solution. Submit the form to receive:
Live, personalized help
Professional budget assistance
Credit union-specific knowledge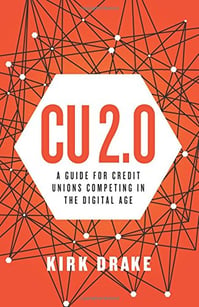 Limited Time! By completing the budgeting consultation, you will also receive a free copy of CU 2.0: A Guide for Credit Unions Competing in the Digital Age, by Kirk Drake. Enter your details in the form on the right to receive your copy (while supplies last).