Life Event Banking: A Data-Driven Approach to Helping CU Members Better Manage Financial Lives
Learn how credit unions of all sizes can unlock the power of their first-party data by truly understanding and even anticipating the needs of individual CU members, predicting key life events to help members better manage their financial lives at exactly the moment they need it the most.
Today's credit union members demand a relevant and personalized experience at every touch point. They expect their credit union to understand and even predict their next major life event, and want their credit union to help them make the smartest financial decisions.
Analyzing the spending patterns within rich first party data (transactional data, lifestyle and behavioral data) can help CUs identify and even predict key life events so they can serve members highly relevant, personalized experiences and financial advice at precisely the moment they need it most, wherever they are (across both digital and physical channels).
This, in turn, helps CUs fully maximize member engagement, increase new product openings and overall profitability as well as drive new member acquisition.
Featuring: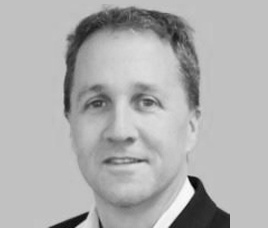 Mark Moore, General Manager, Vantedge Real-Time Predictive Marketing
Mark has more than 20 years experience within the financial services industry at a senior management level, heading up global corporate strategy, marketing strategy and execution, sales and business development. As General Manager of the Vantedge Real-Time Predictive Marketing (RPM) business, Mark has drawn upon his experiences as a Chief Marketing Officer (CMO) within financial services to help solve "the last mile" for credit unions in terms of delivering an "always on" data driven marketing service that integrates every element of an end-to-end solution: from predictive analytics to real-time delivery to ROI measurement. Prior to Vantedge, Mark was CMO at Segmint Inc., where he helped the emerging technology provider become a global leader in data-driven marketing for both community financial institutions as well as for the largest financial institutions in the world. He also held senior corporate strategy and business development, marketing strategy and sales operation roles at FIS, Fiserv and S1 Corp. from 2000 to 2015.