View the Webinar Recording:
The CECL Journey – Meeting the CECL Challenge
CECL is more than a calculation – it is a series of decisions that an institution must make about their strategy and tactics surrounding issues like life of loan estimates, "reasonable and supportable" projections and supporting data. Learn about the early "Must Do's" for CECL all smaller institutions should be doing in 2018.
Key Topics:
What is the CECL estimating life of loan?

What is a reasonable and supportable projection?

What data do you need to have?

What are other implementation concerns to consider now?

How can Argus and Ardmore help meet the CECL challenge?
Featuring: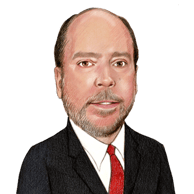 Peter Cherpack, Partner/EVP, Ardmore Advisors
Mr. Cherpack is a partner and EVP at Ardmore Advisors, division manager of the Credit Technology group focusing on credit data management and risk control. Peter has been with Ardmore since 2002 and specializes in assisting financial institutions in credit data management best practices, CECL/ALLL calculations, stress testing and concentration reporting solutions.
Ardmore is a strategic partner of Argus Information Systems, a global provider of bank compliance software platforms, assisting in the design and implementation of CECL software for smaller institutions.
Mr. Cherpack is a nationally recognized thought leader in best practices for concentration management, stress testing and CECL's impact on community financial institutions. A frequent speaker, making presentations to regulatory agencies, national and state Banking organizations, and industry conferences including: the RMA Annual Conference, ABA CFO Exchange and American Bankers Association Graduate School of Commercial Lending. Peter is also frequently published and cited in The American Banker, Bank Director, The RMA Journal, and Journal of Risk Management amongst other industry periodicals.
Before joining Ardmore, Mr. Cherpack worked for nearly 20 years at PNC Financial as Vice President in the Network Services Division supporting bank-wide projects involving technology support services.